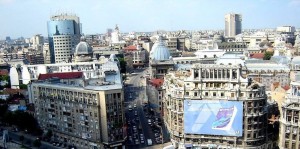 Maol/EudNews – L'Agenzia Avventista per lo Sviluppo e il Soccorso (ADRA) della Romania ha ricevuto l'approvazione per un finanziamento europeo non rimborsabile del valore di 2.000.000 di euro tramite il Sectoral Operational Program Human Resources Development (Sophrd) per «Promuovere una cultura imprenditoriale», e le Start-up in Romania.
Il progetto di ADRA Romania «Step-by-step in business – Entrepreneurship for Youth from the areas of South-West Oltenia and Bucharest-Ilfov», è stato presentato il 23 novembre 2014 e ha ricevuto 83,5 punti su 100. Il 5 febbraio scorso, Sophrd e ADRA Romania hanno firmato il contratto per il finanziamento europeo non rimborsabile.
Il progetto consolida lo sviluppo economico riconoscendo le risorse umane ricercate da ADRA Romania negli ultimi anni.
«È un momento importante per la nostra agenzia. Avevamo capitalizzato sulle opportunità di finanziamenti pubblici e privati, ma il finanziamento europeo era ancora inesplorato. Dopo aver ricevuto l'approvazione per "Step-by-step in business", ADRA Romania ha l'occasione di promuovere le iniziative imprenditoriali e dare impulso all'organizzazione con l'aiuto dei partner. La richiesta di approvazione di finanziamento per "Step-by-step" rappresenta una delle fasi del processo di sviluppo organizzativo. Apprezziamo la fiducia degli esperti nel partenariato, nel team e nel progetto», ha affermato Valentina Cozorici, project manager di Adra Romania.
Il progetto «Step-by-step» è stato creato dall'agenzia umanitaria avventista romena e dai suoi partner (R4 – Professional Consulting and Training, Respiro Association, la fondazione Resource Center for Education and Professional Training Crefop), tutti rientrano nella Strategia europea per l'occupazione giovanile.
L'obiettivo generale è quello di promuovere una cultura imprenditoriale tra 400 giovani, in particolare tra coloro che vogliono avviare un'attività autonoma. Il progetto si rivolge principalmente a studenti universitari di 18-25 anni e fornisce consulenza, formazione professionale e assistenza prima e dopo aver aperto circa 40 aziende a Bucarest-Ilfov e nell'Oltenia sud-ovest. Un altro obiettivo è la creazione di almeno 80 nuovi lavori. Nel lungo periodo, questi obiettivi porteranno benefici economici, sociali e culturali in Romania.
Produttore